MISSING: My Camera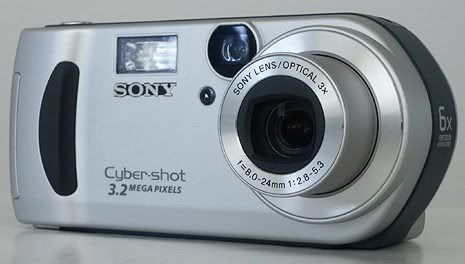 LAST SEEN:
In the Jeep, on the way to the Christmas Show on Saturday.
REWARD:
Um....well, none, really, b/c it's a P.O.S. anyway.
WEARING:
A 1G memory card. Okay, so I want that back. You can keep the camera.
Until I either (a) find my camera or (b) find another camera underneath my Christmas Tree*, I will be unable to post new photos of the Beans.
*J, this is in no way a veiled attempt to coax you into purchasing a camera for me for Christmas. However, should you feel the need to do so, please contact
Stacy
for suggestions on what to buy.
Labels: Say Cheese